Create Amazing Looks Instantly with The Ultimate Lightroom Presets Pack
The only preset pack you need for your instagram and photography portfolio, Start creating amazing edits with professional lightroom presets for desktop and mobile
Ready to Level up your editing workflow?
Lightroom presets changed my photo editing workflow and efficiency for good, and you can too by leveraging professional presets designed to give you amazing results fast and save you time either on desktop or even on the go with Lightroom mobile
Normal Price: $97
SALE PRICE: $27
Sale ending in:

What You Will Be Getting With The Preset Pack
Take a Look at Some of The Presets in action
All presets are thoroughly tested to work with a variety of images and are compatible with Lightroom desktop and mobile
This is my go-to preset when working with fall images or when i want to add a warm and contrasty look fast.
cupcakes will add a beautiful vintage look to your images
this is one of those presets that will work with almost any image
dawn will add a punch of contrast and color to your edit
also works beautifully with golden hour images
Faint is my favorite preset to quickly convert my images to black and white
it will add a nice faded black look with a bit of warmth to the highlights
Flamingo will give that really nice and vibrant summer vibes look
this is one of my favorites, i use it a lot on street photography, portraits, and even tropical images
This preset as the name implies looks really good on anything street and urban photography
can also look good on portraits
This preset looks amazing on tropical and nature images, can also look good on portraits
Moody will give you a nice colorful and faded look, works well with flat images
Level up Your Editing Workflow
Start creating amazing edits with professional lightroom presets for desktop and mobile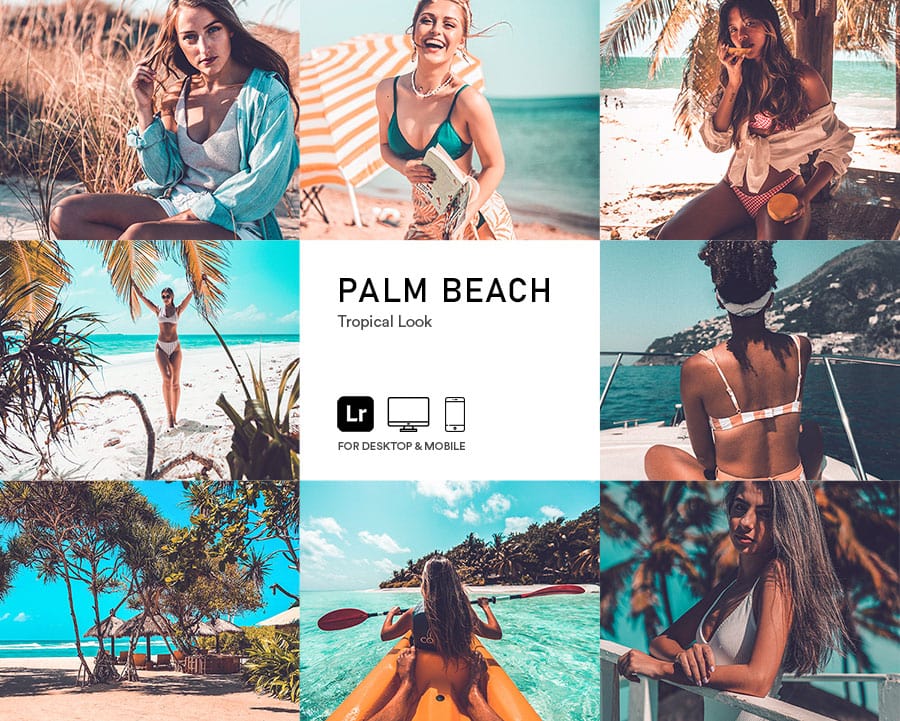 See how Lightroom presets can change your workflow and save you a lot of time
Ready to Level up your editing workflow?
Your instructor is here to help
Rabii Mhamdi is a digital artist and an online instructor, He has been in this industry for over 6 years and will teach how to master photoshop and compositing.
Ready to Level up your editing workflow?
Lightroom presets changed my photo editing workflow and efficiency for good, and you can too by leveraging professional presets designed to give you amazing results fast and save you time either on desktop or even on the go with Lightroom mobile
Normal Price: $97
SALE PRICE: $27
Sale ending in:

Got Questions? Read The FAQ